IODP Expedition 323 ( Bering Sea) sampling party was held at KCC.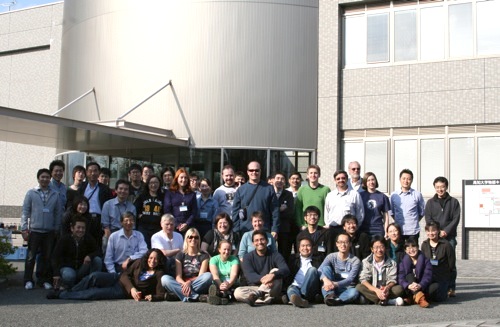 Sampling Party participants in front of the KCC
During November 30th to December 9th, a sampling party was held at the Kochi Core Center to take discrete samples from the recently collected cores from the Bering Sea ( IODP Expedition 323 ).
About 40 researchers from Japan and the around the world gathered in the KCC to take samples from the core sections following their pre-approved research plans, which focus on high resolution study of various processes that will enhance our current understanding of paleoclimatic changes on the Earth. More than 35,000 discrete samples were taken by the researchers during the party. The party was a biggest ever event for the KCC, and sampling was performed without any technological / infra-structural troubles. The expedition project manager and co-chiefs were quite satisfied with the facility made available for the sampling party.
Second phase of the party is being considered for sometimes in early next year.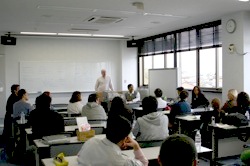 Meeting in the seminar room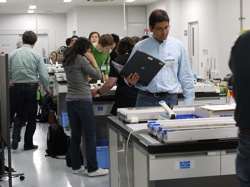 Sampling room